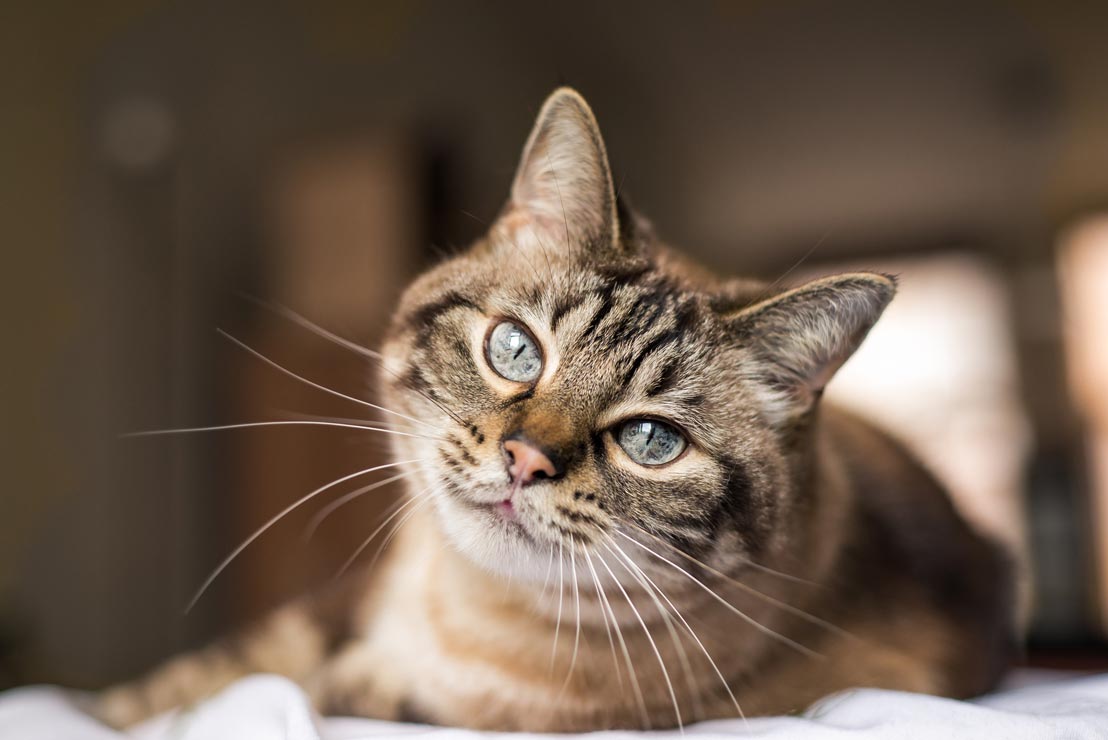 Hyperthyroidism in cats is a condition in which the body is producing too many thyroid hormones.
What Is Feline Hyperthyroidism?
Hyperthyroidism in cats was first recognized in the 1970s. Since then, its diagnosis has increased steadily over time. Unfortunately, the exact reason this has occurred isn't known by scientists with certainty yet. Two major avenues of research into the cause of feline hyperthyroidism include:
Improper iodine balance in commercial cat foods
Exposure to environmental toxins that might damage the thyroid
You can learn more here: "Flame Retardants and Hyperthyroidism in Cats" and here: "Fishy Food and Feline Hyperthyroidism."
Regardless of its cause, hyperthyroidism is now the most commonly diagnosed endocrine disease of cats that are middle-age and older. It's found in both sexes and all breeds of cats. Most cats diagnosed with hyperthyroidism have benign (non-cancerous) growths on their thyroid gland and are producing levels of the thyroid hormones T3 and T4 that are too high. Some cats have malignant thyroid cancer, but that's much rarer.
Signs of Hyperthyroidism in Cats
Cats with hyperthyroidism often show some or all of the following signs:
Rapid weight loss despite increased appetite
Meowing, yowling, and crying for food
Jumping onto counters or trying to steal human food from plates when they never did so before
Stumbling or weakness
Excessive thirst or urination
Poor hair coat
Vomiting and diarrhea
Hyperthyroidism increases the metabolism and creates stimulant-like effects in the body. Signs of the condition are related to those effects.
A veterinarian may notice the following signs of hyperthyroidism:
Increased heart rate
Lumps or enlargement of the thyroid gland at the front of the cat's neck
High blood pressure
Diagnosis of Feline Hyperthyroidism
The first step toward diagnosing feline hyperthyroidism is going to the veterinarian and sharing the signs you have noticed at home. Then, the doctor will do a thorough examination. If he or she suspects hyperthyroidism at that point, the next step is doing some lab work. Increased thyroid levels in the blood along with clinical signs of hyperthyroidism can confirm the diagnosis.
Sometimes thyroid levels need to be retested a few weeks after they're first checked because the levels might be high normal or low abnormal in early stages of the condition. Rising levels over time indicate hyperthyroidism.
A specially executed test called a free T4 by equilibrium dialysis can be done if the results of regular T3 and T4 testing are ambiguous.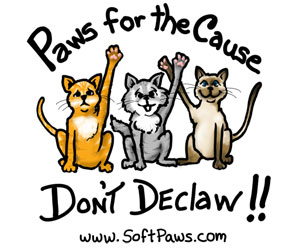 Treatment of Hyperthyroidism in Cats
There are three main ways of treating feline hyperthyroidism:
Oral medication called methimazole. This medication controls the hyperthyroidism but does not cure it, and it is a lifelong treatment. Lab work will be monitored frequently, and the medication's dosage may need to be adjusted periodically. Some cats have a serious negative reaction to methimazole which results in anemia, low platelet levels, intense facial scratching, vomiting and weakness. Those cats will not be able to take the medication.
Radioactive iodine therapy. This treatment must be done in a special facility, and the cat must stay there for several days to a week for administration of radioactive iodine which is taken into the thyroid glad where it kills the tumor cells. This treatment is curative for feline hyperthyroidism about 95-98% of the time, doesn't require anesthesia, and avoids the use and risk of daily medication. However, it can be expensive, and the cat needs extensive testing beforehand to ensure he is a good candidate for the procedure.
Thyroidectomy. This is removal of all or part of the thyroid gland. It is also curative for hyperthyroidism in cats, but it requires anesthesia, which can be dangerous. There is also a risk that the parathyroid gland may be removed, resulting in the need for daily medication for that. Also, thyroid sometimes grows back over time, causing the hyperthyroidism to return.
Prognosis of Feline Hyperthyroidism
Most cats with hyperthyroidism respond well to treatment and the signs improve. Depending on which treatment method is used, there may be complications or adjustments down the road.
Hyperthyroidism must be treated or serious side effects like heart disease will result.
Disclaimer: This website is not intended to replace professional consultation, diagnosis, or treatment by a licensed veterinarian. If you require any veterinary related advice, contact your veterinarian promptly. Information at CatScratching.com is exclusively of a general reference nature. Do not disregard veterinary advice or delay treatment as a result of accessing information at this site.